Designed with features for demanding LED applications

US Market
The WESTIRE 7200 series of mid-range photocell utilizes Westire's Eye Response filtered silicon light sensor and microprocessor control. This accurate combination provides the best energy savings and reliable operation.
Engineered, in the EU, with a 20 year design life. Manufactured in-house using only high-quality name brand components, the WESTIRE 7200 series photocells are renowned for their quality all while maintaining value and reliability.
LED Rated
Designed for modern light sources like LED, Induction,
Plasma, HPS, HID and many more!
Available in universal operating voltages from 105 to 285 Volts 50/60 Hz.
Westire's Zero Cross switching technology protects the relay and luminaire from in-rush current.
Polycarbonate housing is ultrasonically welded, UV stabilized and rated to IP67.
Energy efficient design with an average power consumption < 0.25 watts.
Upward facing units are designed to be self-cleaning.
100% product testing; 48-hour burn-in, electrical and final inspection.
RoHS compliant
The Westire Utility Grade Photocell comes with two sensor directions options, Upwards and North Facing. The Upward facing sensor has a 67% view of the sky resulting in higher switching accuracy. The North Facing photocell can be turned away from artificial light sources and is commonly used in North America.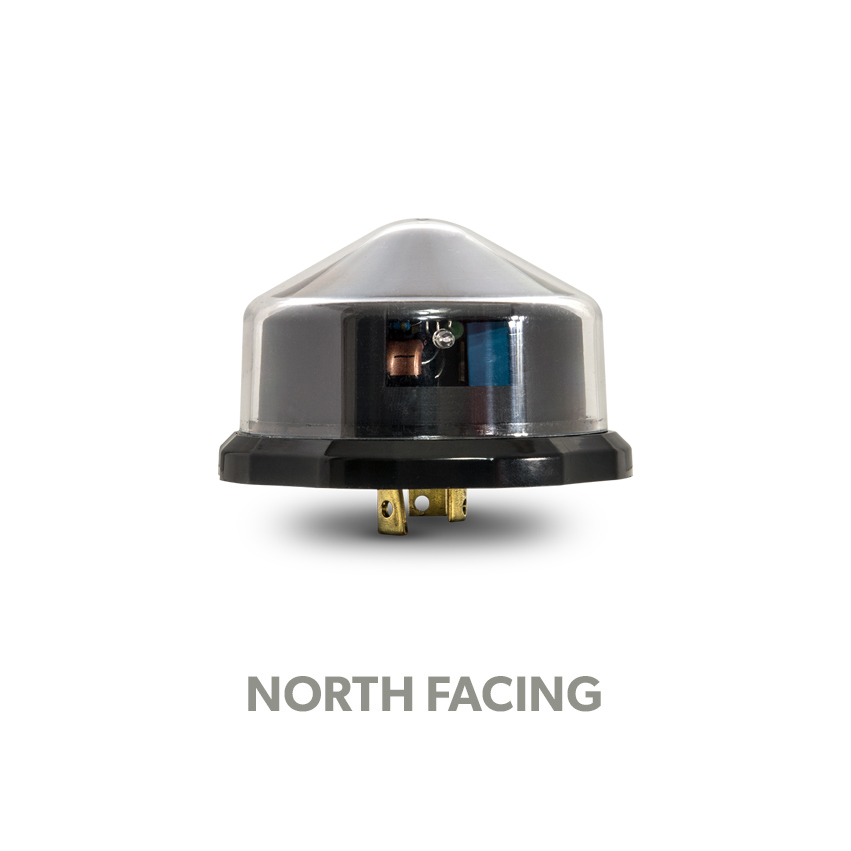 Dimensions
North / Upward facing:
3.4" Ø x 1.9" H
86.3Ø x 48.26 mm H
Warranty
10 years standard
Mains Supply
105 to 285 Volts AC - 50/60 Hz.
Load Rating
1800 VA Ballast / 1000 Watts
Average Power Consumption
<0.25 Watt nominal
Surge Protection
Standard: 320V 420J, 20kA
Operating Temperature
-30° C to +70° C
-22° F to +178° F
Standards Compliance
Environmental RoHS, EN55015,
EN61547, EN6100-3-2, EN6100-3-3,IS
EN ISO 9001: 2008
ANSI C136.10
Enclosure Protection
Rating
IP67 - Dust tight and immersion tested
up to 1m
Operating Levels
1.5 fc ± 0.025
Switching Ratio
1.5:1
Light sensor
IR filtered silicon light sensor
Switching Time
Delay
Instant On : 25 Second Delay Off