Engineered for today's competitive market

US Market
The WESTIRE 6300 Series photocell utilizes a filtered silicon-based ambient light sensor and microprocessor controlled 10 amp lighting load relay. This combination provides the best energy savings and reliable operation.
Engineered, in the EU, with a 10 year design life and manufactured in-house using only high quality, name brand components, the WESTIRE 6300 series photocells are designed for specifiers, OEMs and other price-sensitive applications.
Electronic design outperforms thermal controls.
Designed to meet the needs of HPS and HID fixture while maintaining proven reliability.
Energy efficient design with an average power consumption <0.25 watts.
North Facing Design.
Designed for Traditional Lighting sources.
UV stabilized polycarbonate housing is rated and tested to IP 65.
Low Profile enclosure.
A 48-hour operational burn-in and a full electrical test are performed on every unit before leaving the factory.
ROHS compliant.
The Westire Performance Photocell is a North Facing photocell can be turned away from artificial light sources and is commonly used in North America.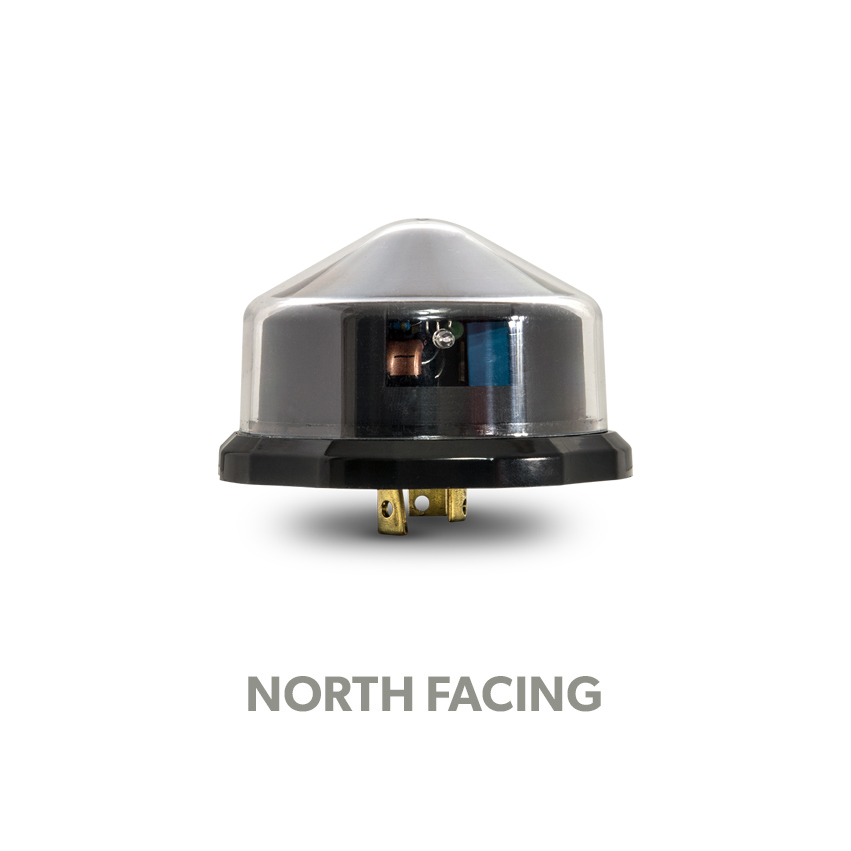 Dimensions
North facing:
3.4" Ø x 1.9" H
86.3Ø x 48.26 mm H
Receptacle Compatibility
ANSI C136.10 / ANSI C136.41
Warranty
8 Years Standard
Mains Supply
105 - 285 Volts AC - 50/60 Hz.
Power Supply Consumption
Less than 0.25 Watts
Maximum Load Current (A)
10 Amps
Surge Protection
320 Joule MOV
Load Rating
1800 VA Ballast / 1000 Watts
Operating Temperature
-30° C to +70° C
-22° F to +178° F
Enclosure Protection
Rating
IP65 (When Installed)
Standards Compliance
Environmental RoHs, EN55015,
EN61547, EN6100-3-2, EN6100-3-3,IS
EN ISO 9001: 2008
ANSI C136.10
Switching "On" Light Level
1.5fc ± 0.025
Switching Ratio
1:1.5
Ambient Light
sensor
Color corrected photodiode + amplifier
Switching Time
Delay
Instant On : 25 Second Delay Off
Switching Options
Dusk to Dawn